Hi,
Found some error messages in monitor.log, what this message means and any impact of it?


Pulse Version: 6.0.0
Hi @vhsieh,
That seems like a more generic / broad error by Windows.
Can you check on the firewall status of the components used by Pulse via the Window's Resource Monitor?
Something that look like this:

And has that just started recently?
How is the Live Monitor page from within Pulse? Is it still showing live messages?
Cheers!
Paul
Hi @plim,
Still working fine checking from Live monitor, and there is no restart recently
Resource Monitor,


Hi @vhsieh,
Thanks! Seems like monitor.exe is not on the list. Can you help check that one too?
Had another check, and the other area where the Pulse Monitor could affect the Pulse Server is the Change Tracking page.
Can you help double check that it is working from that side as well (i.e are the changes done in TM1 still appearing here? Possibly try to add a comment into a TI Process and see if the changes appears here)?
If it is, then please keep observing from time to time for now as that seems to be a broad Windows network error message.
Cheers!
Paul
Hi @plim,
Sorry, I didn't filter it as yours, re-send it as below,


Checked there is no record in Change Tracking, and found warning as below,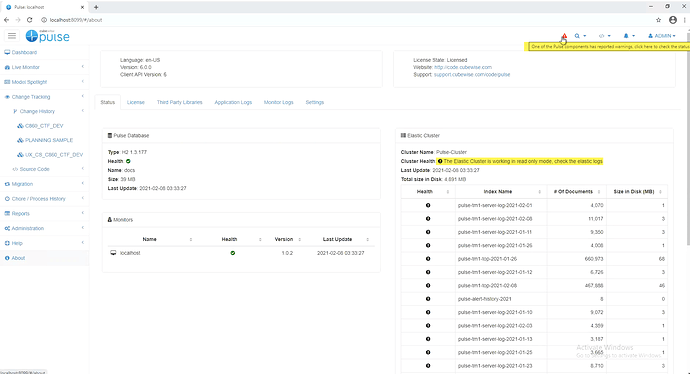 Checked all Pulse services are still under "running", do I need to restart something?
Hi @vhsieh,
By "no record in Change Tracking", do you mean, even if you made some updates on the TM1 side now, the changes are not showing?
As for the Pulse Monitor, the port seems to be not restricted.
And as for Elastic you might want to check the logs and see what the errors are in there. Probably check the disk space if you have enough or at least 10~15% diskspace remaining? If not, check what are the errors you can find in the elastic logs.
There is a parameter in the Pulse.cfg to help maintain/trim the diskspace used by Elastic. But you might need to check with client as well, in particular about their data retention policy if that is the case.
Cheers!
Paul
Hi @plim,
Tried to make some changes and save data as well, and saw a warning as below,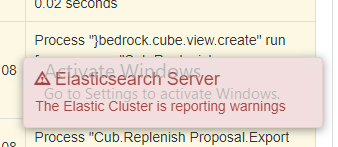 The disk space is not really so sufficient now, it's 3G free of 60G now, is it because of this? Some log for your reference.
Elastic - 20210208.zip (1.8 MB)
And which parameter I could config for Elastic, is it in [Maintenance] section?
Hi @vhsieh,
Yes if you are running out of free space, Pulse 6 will stop sending data to Elasticsearch. Pulse 6 requires a minimum of 10 GB of free space.
There is a new parameter in the Pulse.cfg called MaximumPulseDiskSpaceGB, if you set it to 20, then Pulse will keep the Pulse folder under 20GB.
More information in this article:
I hope this help,
Cheers,
Vincent
Hi @Vincent,
Thanks, I think I need to re-install it on another drive, so the no Change Tracking record issue is caused by this as well or this could be another issue?
The Change tracking is a separate issue.
Have you run the documentation?
Hi @Vincent,
Tried to run documentation manually yesterday, but still hasn't finished and I haven't received any alert mail about documentation error…I think I will try to re-install it on another driver to see if it's back to normal


Hi @Vincent,
I have already uninstalled then reinstalled Pulse on another drive/path, but still received the same warning,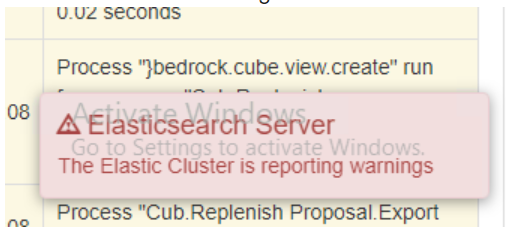 Then I found there is still something that keep updating on the old path,


New Path, E:,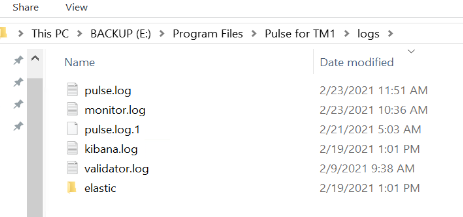 or is there any config I need to revise along with the re-installation?
Hi @vhsieh,
If you copied the Pulse for TM1/conf folder from the C drive to the E drive, it is likely that the Pulse Elasticsearch config file (Pulse for TM1\conf\elastic\elasticsearch.yml) is still pointing to the C drive. That would explain why the Pulse Elasticsearch service is still sending logs to the C drive.
What you need to do is:
Stop the Pulse Elasticsearch service
Open the file Pulse for TM1\conf\elastic\elasticsearch.yml
Update the path.data and path.log
Start the Pulse Elasticsearch service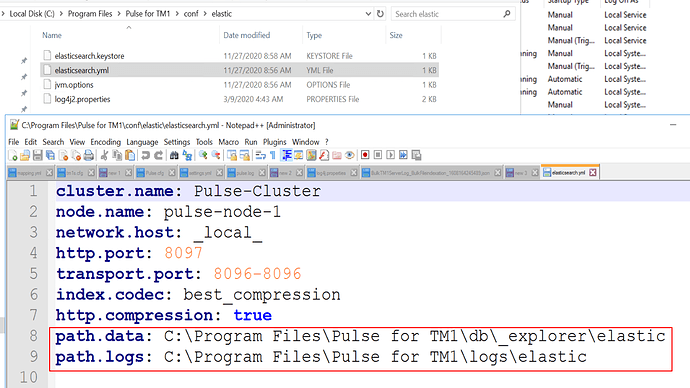 If this does not fix your issue, please create a ticket so we can investigate it in more depth: Issues · Cubewise CODE / Pulse for TM1 · GitLab
Cheers,
Vincent