Hi all,
I am trying to upgrade 6.0.4 and hitting an error during installation.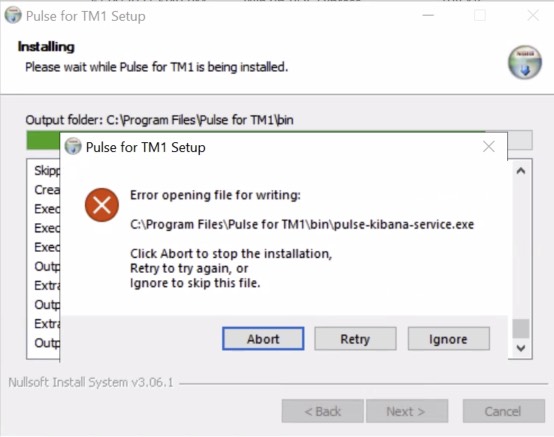 If I choose "Retry", this error keep popping up.
If I choose "Abort", the installation failed and I cannot use Pulse.
If I choose "Ignore", installation is successful, but when I open Pulse Web, I see a blank screen.
Any thought how I can get the installation working without needed to restart the machine?
Regards
Tat