Hi Guys,
When one uses this function, is the next method on the resulting table object the method to use to page through a table?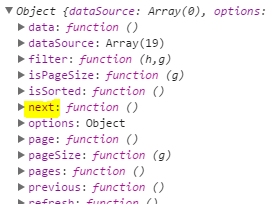 It currently seems to 'wrap' ones paginations.
For example:
If one has a table with 12 items, of which you want to only display 10 on a page…
by clicking next
the resulting page will not show the remaining 2 items but still 10 items on the following page…now starting at object 3 up to 12.
(if that makes sense)
Thanks in advance!
Regards,
Gerhard