Hello
I'm trying to replicate the Time Slider in Apliqo UX for different instance, cube and time dimension.
However, I'm struggle to do it.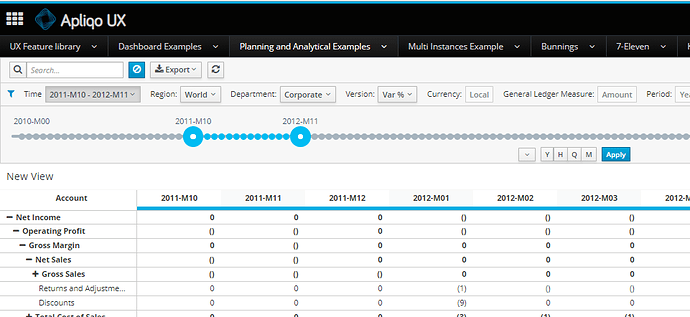 I have a cube view of Stock Prices and use Date dimension and change the List Type to Timeslider. However, the Time Slider doesn't appear. Does anyone have a further instruction how to create the Time Slider filter selection?