I performed a migration from instance "PF" to "Contabilidad" including a TI Process that is using ODBC data source. After migration was completed, I opened the TI on destination instance(Contabilidad) but the preview data failed…
All ODBC's are available for all instances but I think there's something wrong with credentials…
The ODBC's were set with service account (the account that's running tm1 service) credentials.
When I am executing the migration from PF to Contabilidad, Pulse ask me for ODBC credentials and show me my own credetencial as default:

So, as the ODBC doesn't work with my personal credentials I remove the user and password before executing the migration package:

And finally when I open the TI on destination instance it returns this error on preview data: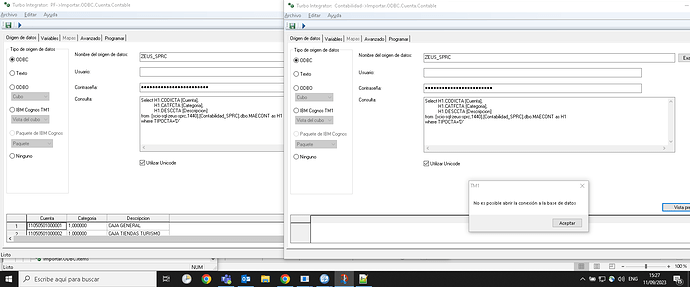 Could you please help me to clarify what's happening and how can I solve this issue?