Hi team,
Please check the below snip. As you would be able to see there are multiple PAPULSEDOC login threads which are in inactive state.
PAPULSEDOC is the account that we use for Pulse to login into TM1, it has admin rights on the TM1 instances
Could you please advise on how to get rid of them?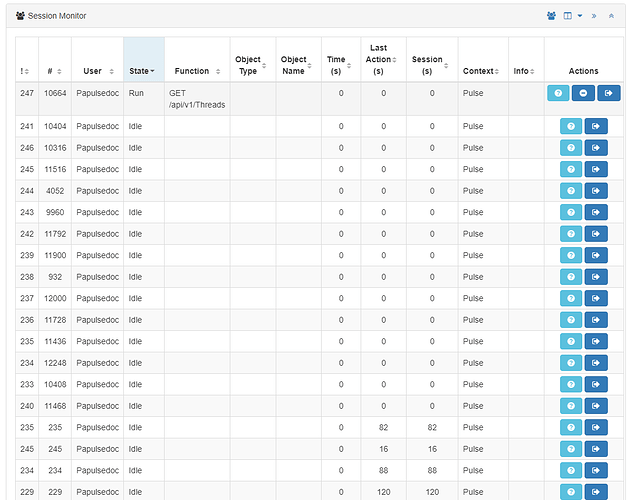 Thanks,
Atindra