Hi,
I just implemented a "search while you type" text box that currently grabs up to 15 matching dimension elements matching the user entry, using TM1FilterByPattern expression. That works great with Canvas and is super fast.
It's basically a bootstrap panel header with a text box:


Once you start typing, it expands its panel body and presents the result as a radio button list: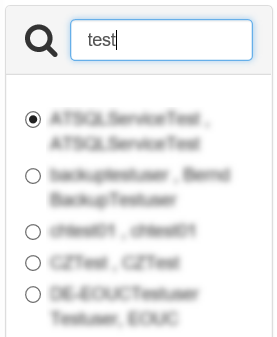 Works perfectly, supposed the search term is in the element's principal name. But how would you apprach to extend the search on one of the alias names? Is there any way to tell the MDX it should consider the alias rather than the principal name? Or do I really have to lookup in the ElementAttributes cube of that dimension using a FILTER Statement, not sure how this might impact performance as the dimension is around 20k entries.
I got stuck here as I do not want to change the principal name of the dimension or work with a shadow dimension just for lookup purposes. There must be better ways, or not?
Thanks a lot,
Andreas