Hi Experts,
Demo: a16.f12.v2
Could you please help me to understand how "Load from Excel" works?
I know that we will need to build from "Toolbar PopUp" but I'm not too sure how to build the Cube Setting. Does it need to be exactly the same setting from main View? Also, how to get an the excel version to upload?
I tried to export the load excel version, input some numbers and uploaded but I received this error message and it was running like this forever: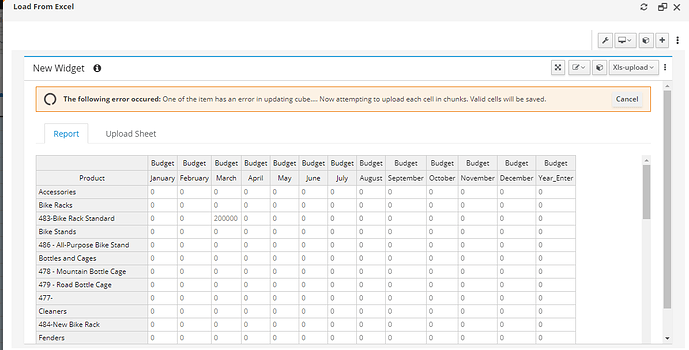 Thanks!