Hi all,
I got a issue on suppressing zero to a cube view.
The left side of the sreenshot is a cube view, which 'suppress zero' function works fine here.
If I copy the MDX query from the cube view to MDX Tool (the right side of the screenshot), row 'cash 03' which equals to 0 will show on the screen. 'suppress zero' function doesn't work fine here.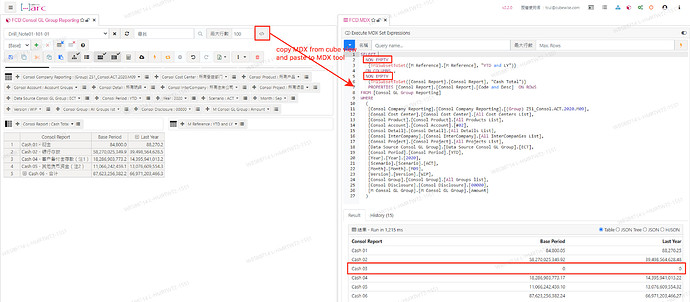 I met this issue while using '
canvas cube viewer
' as widget type. I need to suppress zero for this view but failed. Since the views showed on UX are all queried by MDX, wondering if it's a bug of MDX? Did anyone faced this issue before and how can i fix it? Thanks.