Hi,
As you know we can hide application on the appbar with this setting from app management.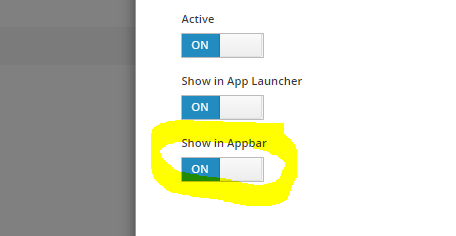 I wonder whether it is possible to hide some application in some screens or applications.
I have 3 applications (a,b,c) and application a needs to be shown on appbar if the user is on application b. And I need to hide application a in every other applications or screens. So in application c user should not see application a on the appbar.
I have very similar case, do you have any workaround solution?
Thanks,