Hi All,
We are trying to build a picklist that is meant to be different for each element in the row dimension.
I.e. We have a Project dimension in rows and would like to query the Project Version dimension for each project. So the UX Picklist should highlight the leaves of the Project in the Project Version dimension.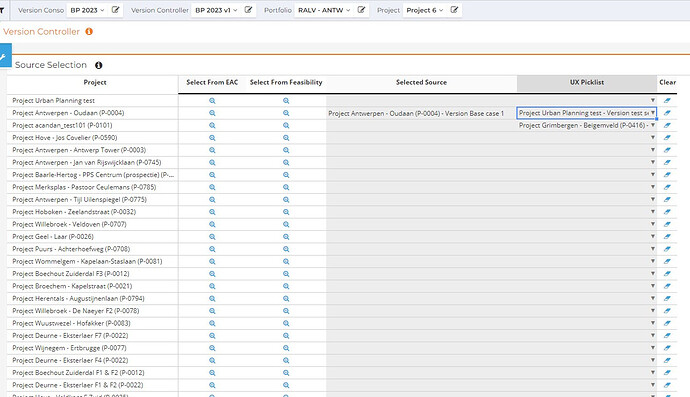 I am wondering if there is a setting to retrieve the row element similar to the settings service.
$<<contentStore.}APQ UX AppSubType.}APQ UX AppSubType>>
The pop-up table is natively doing this and therefore we can build a view/chart/ti process widget automatically filtered for every element in rows. Except in the process we need to specify the "value": "Dimension Name"