Hi!
I cannot seem to find a way to set the elements order on a dimension from the dim Editor in Arc.
I can only do it from the }DimensionProperties cube directly to set.

Am I missing where it is?
Otherwise, would be good to have it in an easy way to set, with the possible options. Similar to old Architect…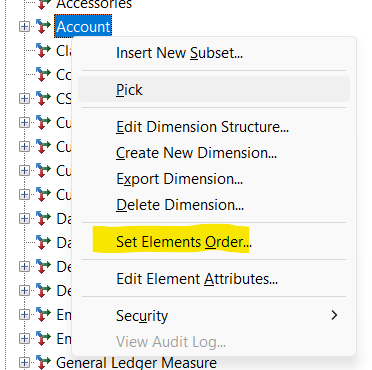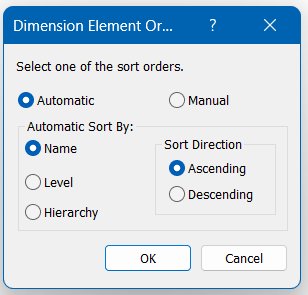 Thanks!