Hello,
I'm using Spyder with Anaconda and i'm unable to install the tm1py package. Looks like the package url is no longer available.
This is the command I use to install the package
C:\Users\Maxime>conda-build tm1py

and here's the error I get :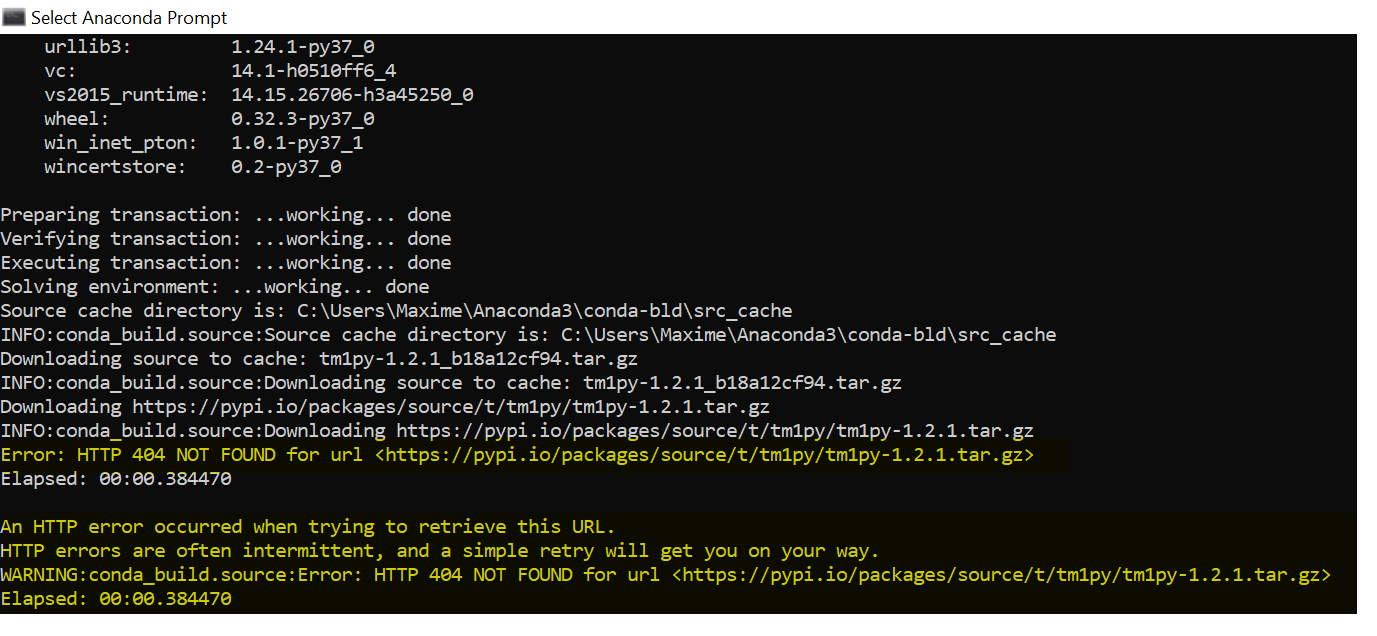 Any idea if they're was modification to the TM1py package URL ?
Thanks
Max