Hi,
I executed TI on UX via the widget, TI Process.
The TI spend 10mins on average.
When I executed the TI, then the widget showed below,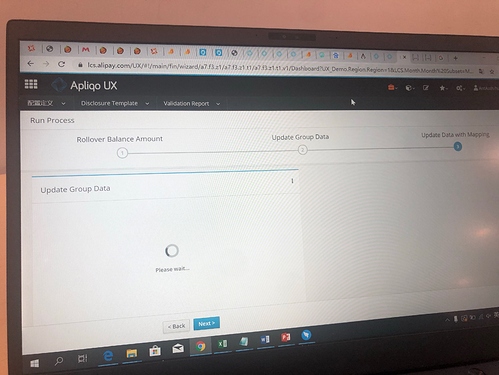 After 30mins, I checked the log on the server, I found the TI is finished.
And I need to refresh the browser to stop the waiting message.
The widget can not refresh the status when TI takes a very long time.
So I checked the developer mode on chrome, saw HTTP code 504, timeout.
I guess the ajax waited for a too long time, so cause the timeout.
Are there any settings to add time delays?
Or a solution to resolve it?
Thanks