Our server log timestamp isn't correct in ARC. How to set it correctly.
Hi @chonlanotr,
Can you share some screenshots? Do you have a tm1s-log.properties file and what is the TimeZone set to?
Thanks. Please see server log time in arc , windows time and tm1server log on server.
ARC server log isn't correct.
Regard,
Ming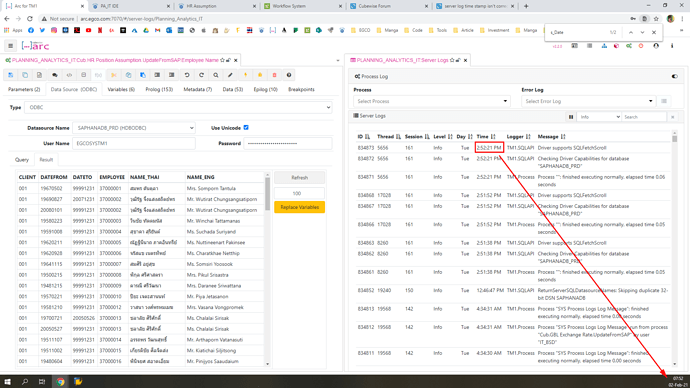 Hi @chonlanotr,
Does your tm1s-log.properties have TimeZone set to local?
log4j.appender.S_Event.TimeZone=Local
Yes.
There is an issue in the REST API where by it returns the lines from the server log without a time zone offset whether it is local time or not. That means the time is interpreted in your case of being 2:52:21 PM in London (not where you are located). The unfortunate thing is there is no way to fix this other than using GMT at the setting in the tm1s-log.properties file.
If we use "GMT", when we see tm1server log file it is gmt but in ARC server log will correct. Is it right?
Regards,
Ming