Hi,
We have recently purchased Pulse and loved the function of being able to review all the chores that ran for the day graphically.
Trouble is, when we clicked on a segment, the list of processes that came up do not match with the segment selected (it includes the processes that ran earlier during the day as well). Please see below screenshots: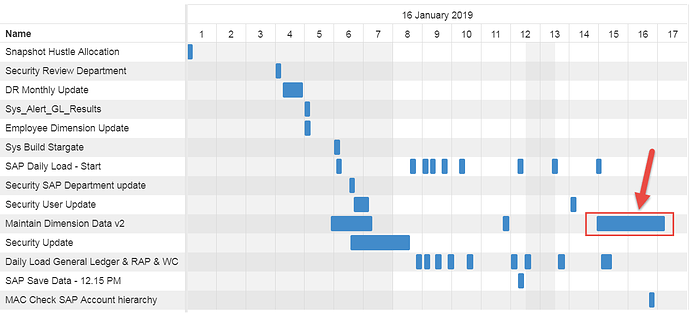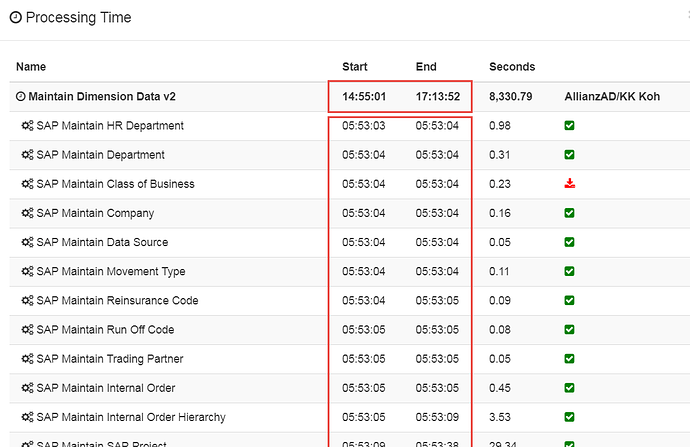 Can this please be investigated?
Thanks!