It seems after upgrade to 2020.11, for any new created "popup windows",
it doesn't have the option of "popup size" dropdown in "settings".
Checked the backend }APQ UX App attributes, in "settings/settingsEdit", "size:md" is missing.
Manually update the settings, it works in size, but
still not showing up the "dropdown" option.
for those previous - created popups, the "dropdown" options are still there, only affects those newly created.
not sure if it something to do with the updated version of UX APP.Create TI, but could no sort it out.
Suggestions are really appreciated!
before (2020.08) version, adding a new "toolbar popup", it will have a "popup size" option to choose.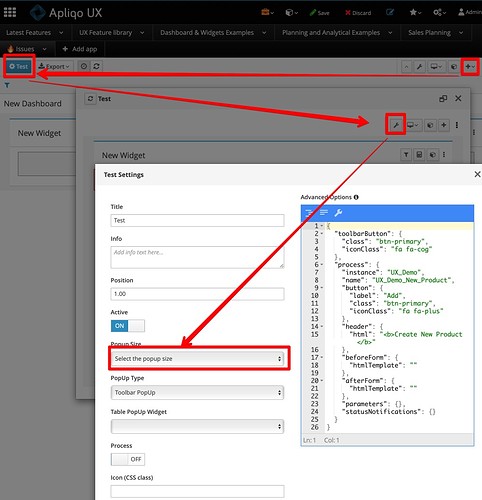 after (2020.11 internal release version), "popup size" option is missing